Comprehensive Dental Health Services in Santa Fe, NM
Our Services
Wellness Services
Our wellness services are designed to not only improve your oral health, but your overall health. A healthy mouth is a key to a healthy body and we are here to help you improve your well being in any way that we can.
Medical Health Assessment
This is a review of the medications and supplements you are taking and how it affects your oral health.
Oral Cancer Screening
During this test, we will perform a visual examination of your mouth to identify any tissues or lesions which appear abnormal.
Oral Home Care Instructions
As part of our commitment to you, we will provide you with a review of techniques in brushing/flossing which will provide the best oral tissue health. We want to help you keep your mouth healthy in between visits!
Nutritional Counseling
Eating a healthy diet is an important factor in maintaining good oral health. Together, we will discuss which foods can impact and improve your oral health status.
Smoking Cessation Counseling
If you are an active smoker, we can help you find the right option to help you quit. We will discuss the options available to help you stop smoking.
Halitosis Counseling
If you suffer from bad breath, we can discuss the causes and cures of bad breath. We will help you identify ways to improve your breath and overall oral health.
Hygiene Services
Good dental hygiene comes from a combination of in-office treatments and good at-home oral health care practices. Our hygiene services are meant to complement your personal routines and habits. In addition to the services listed, we can also provide cleaning of removable dental appliances and referrals to consulting dentists.
Prophylaxis (Teeth Cleaning)
During your routine cleanings, we will remove plaque and calculus from your teeth, which helps reduce the amount of bacteria built up in your mouth. During your cleaning we will also polish your teeth which removes residual extrinsic stains.
Periodontal Evaluations
To monitor your periodontal or gum health, we take "baseline" periodontal measurements and subsequent annual measurements. This helps us keep track of how your at-home oral hygiene routine is working and if you are in need of any further treatments.
Gum Therapy
Scaling and Root Planing is a procedure prescribed by a dentist to treat gum disease. During treatment, tartar is removed from the surface of the teeth and the root surfaces are smoothed out, removing infected tooth structures. This helps reduce the need for periodontal surgery.
Digital X-Rays
Digital X-Rays are an important diagnostic tool as they allow us to diagnose diseases and abnormalities not visible to the naked eye.
Subgingival Irrigation
This is the delivery of an antimicrobial agent in to the pockets around the teeth. This allows for healing of the gums and controls the bacteria disturbed during the procedure.
Desensitization
To reduce tooth sensitivity, we use both fluoride and non-fluoride products. Our fluoride treatments are applied at the end of your appointment to help prevent decay.
Dental Services
We offer the dental services below 1-2 days a week. We work with over 30 dentists throughout the area to coordinate patient care. Dr. Appelbaum works closely with other dental specialists to provide comprehensive dental care with compassion and sensitivity to the needs of the patient.
Comprehensive Examinations
During your dental exam, your dentist will perform a thorough examination of your teeth and oral cavity, and look for any signs of gum disease, decay, or abnormalities.
Comprehensive Diagnosis & Treatment Planning
We are dedicated to working with patients to keep them informed about their care. If a dental concern has been diagnosed, we will create a thorough treatment plan to meet the patient's individual needs.
Composite (White) Fillings
A filling is a way to restore a tooth after a cavity or area of decay has been removed from a tooth. Composite material provides a strong, almost undetectable restoration option. The composite material is carefully matched to your tooth's natural color and structure and restores your tooth to normal function.
Crowns
A dental crown is used for teeth which are in an advanced stage of decay or severely damaged. Like a filling, it helps restore strength, aesthetics, and function to your tooth. The crown covers the remaining tooth structure and can be made of various materials depending on which area of the mouth is being restored.
Bridges
If you have lost teeth due to gum disease, decay, or injury, a dental bridge may be utilized to close any gaps in your mouth. A dental bridge looks and acts like natural teeth and helps to maintain the position of the rest of your teeth, as it is permanently cemented into your mouth. If left uncorrected, a missing tooth (or teeth) can begin to shift, look unsightly, and cause pain and discomfort. This can cause greater problems for your dental health.
Removable Partials
For individuals who retain some of their natural teeth, partial dentures provide a great restorative option. Partials can help restore form and function to your smile, while helping you regain the ability to eat what you like. We work to make your dentures look as natural as possible and will work with you to restore your oral health.
Restorative Dentistry
We offer all phases of restorative dentistry.
Fillings
Crowns
Fixed Bridges
Complete Dentures
Partial Removable Dentures
Implant Retained Supported Prosthesis
Preventive Dental Procedures & Counseling
Cosmetic Services
In-Office & Take Home Teeth Whitening
We are proud to offer both in-office and take-home whitening treatments. Whether you are preparing for a special occasion or are just looking to brighten your smile, we have the whitening treatments to fit your needs. Teeth whitening can help reduce the effects of tea, coffee, smoking, and other causes of tooth discoloration. We will work with you to determine which treatment type best fits your needs and help you achieve the smile of your dreams.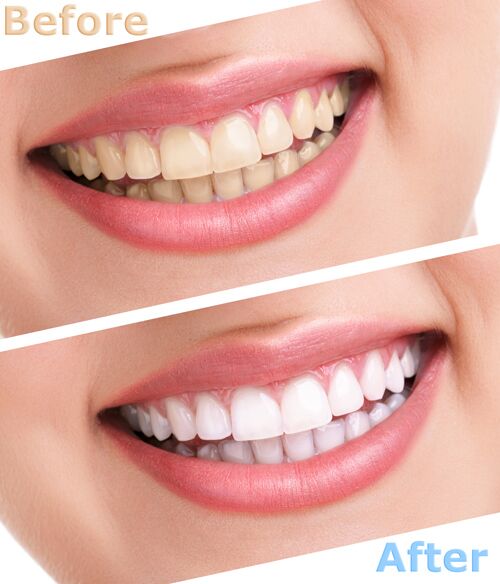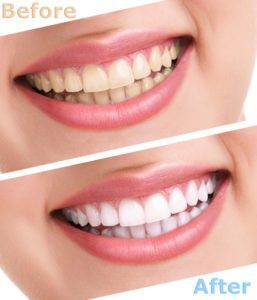 CALL FOR SPECIAL OFFERS ON THIS SERVICE
TODAY IS YOUR DAY TO IMPROVE YOUR SMILE …
don't put it off again…
For more information about our services, to schedule an appointment, or for general questions, please contact us today at 505-995-0595.